Ice Skating
Skate outdoors! Bundle up and practice your skating skills this winter at one of Cedar Rapids Parks and Recreation Department's free ice rinks. The rinks remain open for as long as weather conditions permit — so don't miss out! There are two free rinks available to the public in Cedar Rapids. One located at Jones Park Tennis Court, 200 Wilson Ave SW and the other at Noelridge Park Tennis Court, 4900 Council St. NE. In Marion, the temporary ice rink at Thomas/Legion Park is open daily from 6am-10pm as long as weather permits.
Indoor Go Karts
Speedeezz Indoor Karting is in a new, expanded location! Feeling fast and furious? This is the place for you! Head over to Speedeezz Indoor Karting for an electrifying go kart racing experience.
Snowshoeing/Cross Country Skiing
For just $8-12 per person, rent snow shoes at Indian Creek Nature Center (photo below) so long as there is five or more inches of snow cover. Check out the City of Cedar Rapids cross country ski trail at Twin Pines Golf Course, it is ready for skiing, and will be the only trail open and marked in 2021. Call the Winter Sports Hotline, 319-286-5700, for openings and conditions.
Linn County Conservation trails that are available for cross-country skiing include: Matsell Bridge Natural Area 5 miles; Morgan Creek Park 3.8 miles; Wanatee Park 3.5 miles; Wickiup Hill Learning Center 3.3 miles; Pinicon Ridge Park 1.5 miles. 4" of snow is required for our equipment to be able to groom trails. Tracks are first "rolled" and then "groomed". Hikers, horses, and dogs are encouraged to stay off the Nordic ski track. Find more information here by scolling to Winter Activities.
Hockey Action
No hockey action for the 2020/2021 season due to damage from the derecho at the ImOn Ice arena, but we look forward to next season! The Cedar Rapids RoughRiders are part of the USHL offering exciting hockey action the entire family will enjoy. Stay up to date here.
Indoor Playground
The Play Station is located just off Collins Road in Cedar Rapids. This 3-story indoor playground designed for kids 12 & under is Iowa's best indoor playground. Spend quality time together, playing, pretending, challenging, and giggling!
Hatchet Throwing
Cedar Rapids has two spots to try out this fun new activiity. Civil Axe Throwing in downtown and Hurling Hatchet in northeast Cedar Rapids.
Sledding
Sledding hills are located at Bowman Woods, Jones and Shawnee Parks, however, because of derecho cleanup taking place at Jones and Shawnee, the Parks and Recreation Department recommends sledding at Bowman Woods this year. Find park information here and safety tips here.
Troughout Linn County the area next to Red Cedar Lodge at Wanatee Park and a hill by Woodpecker Lodge at Pinicon Ridge Park in Central City are popular for sledding during the winter months.
Warm Up!
Warm up with your favorite fancy coffee or hot chocolate at a local coffee shop - view a few suggestions here.
Shop, Dine, Explore
While you are out, take time to explore a new neighborhood – Uptown Marion, Czech Village / New Bohemia Main Street, Kingston Village, The MedQuarter – support the local shops and restaurants that make each of the districts unique.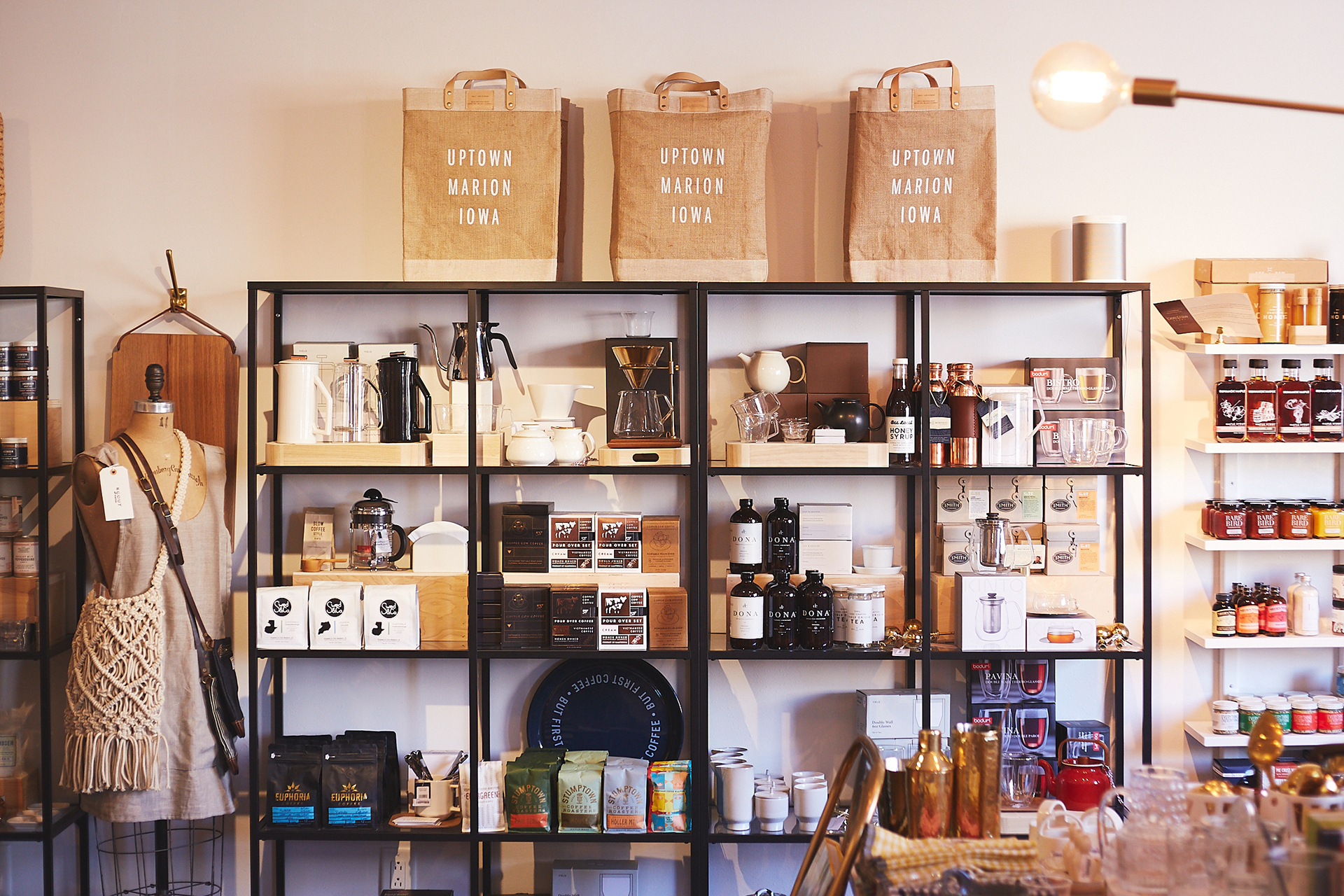 Jump Around
At AirFX Trampoline Park, you'll enjoy 40,000 square feet of family fun! Including wall-to-wall trampolines, dodgeball court, trampoline basketball, 18- and 24-foot tumble tracks, jumping pits, and more!
Photos courtesty of the following: Indian Creek Nature Center, @stewgetsbuckets, Liz Zabel, The Play Station, Uptown Marion, Cedar Rapids Parks & Recreation, CRVR