Patio dining options in Cedar Rapids are expanding each year. Here are 15+ tried and true patios for an afternoon or evening out in the great outdoors.
1. 30 Hop
Located on the roof, enjoy a great view, open air bar and gentle breeze with your meal on the north side of Cedar Rapids.
2. Black Sheep Social Club
Near downtown, this spacious patio is a great place to relax, visit and soak in the sunny season.
3. Bo Mac's
Enjoy Bo Mac's made from scratch comfort food on their large patio regularly featuring live music.
4. Cedar Ridge Distillery & Winery
Everything you would expect from a winery and nothing you would expect to find in Iowa. There are so many outdoor seating options, all of which offer stunning views of their vineyards and none of which are far from their tasting room. Check out there newly expanded bar and cocktail offerings!
5. Chrome Horse Saloon
Enjoy a large patio space, live music, outdoor monitors for games and some delicious food in the heart of the New Bohemian neighborhood.
6. Goldfinch Tap + Eatery
This Marion, IA favorite features delicous food, shade from the sun and a comfortable atmosphere.
7. Iowa Brewing Co.
At this hip beer garden hangout, you are likely to experience bicyclist, giant Jenga, live music or food trucks but you will ALWAYS experience national award-winning craft beer!
8. Kickstand
This bicyclists favorite pit stop near Mount Trashmore is a great place to hydrate and powerup.
9. Lion Bridge Brewing Company
Bocce ball, twinkly lights strung above an ode to Czech historic decor, great food, and oh yeah…gold medal award-winning craft beer!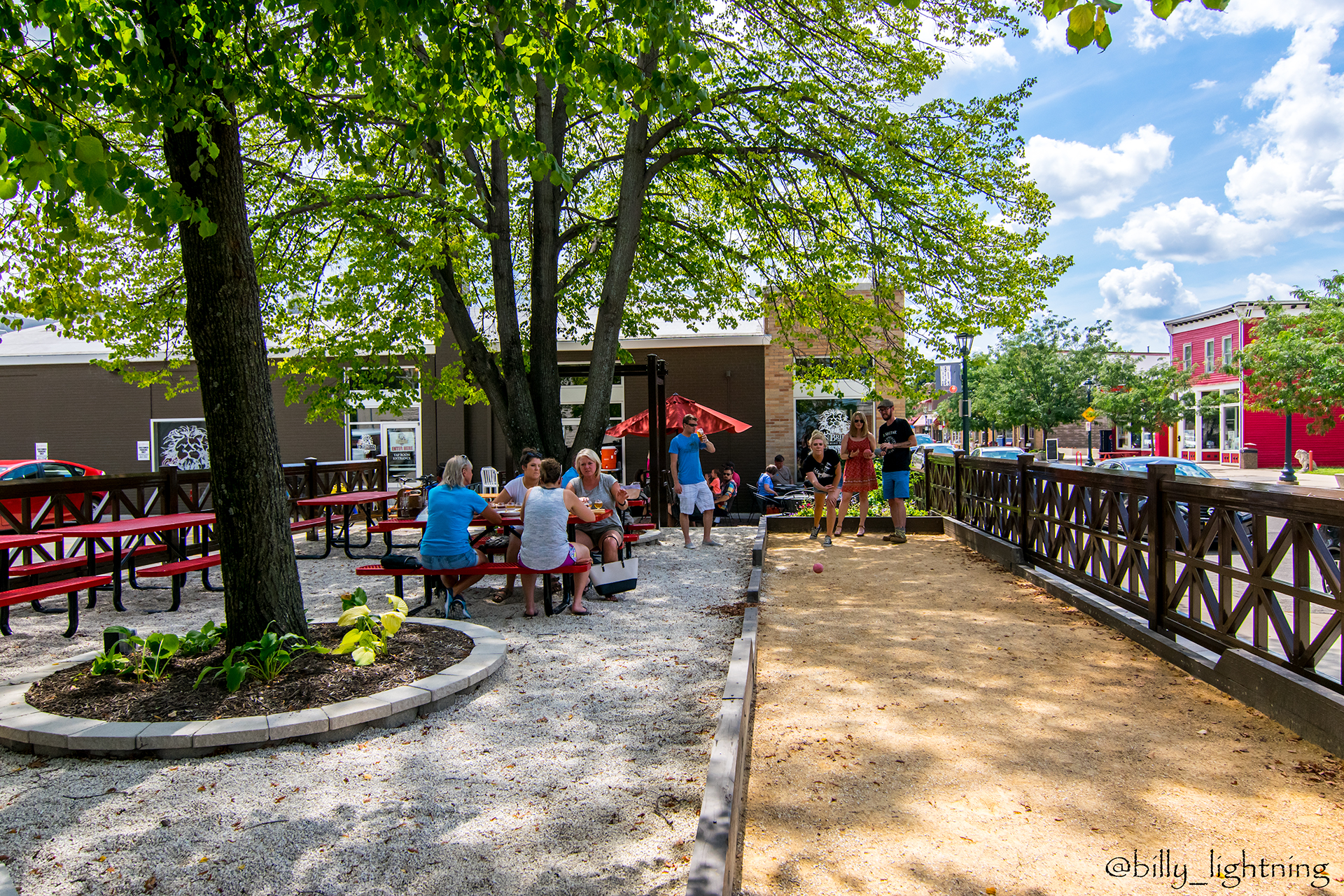 10. La Cantina
Enjoy the sights and sounds at one of La Cantina's area locations in Marion or on Edgewood Road.
11. Parlor City Pub & Eatery
Possibly the most happening place in the area, at Parlor City you will always find a fun crowd of folks enjoying great food, a huge selection of craft beer, and live music on the large patio space.
12. The Pedalers Fork
This is a great stop for bicyclists along the Cedar Valley Nature Trail. 108 beers on tap, and yummy crafted cocktails.
13. Local Pour Street Food
Check out their great patio that is open throughout the year with igloos to keep you warm in the colder months.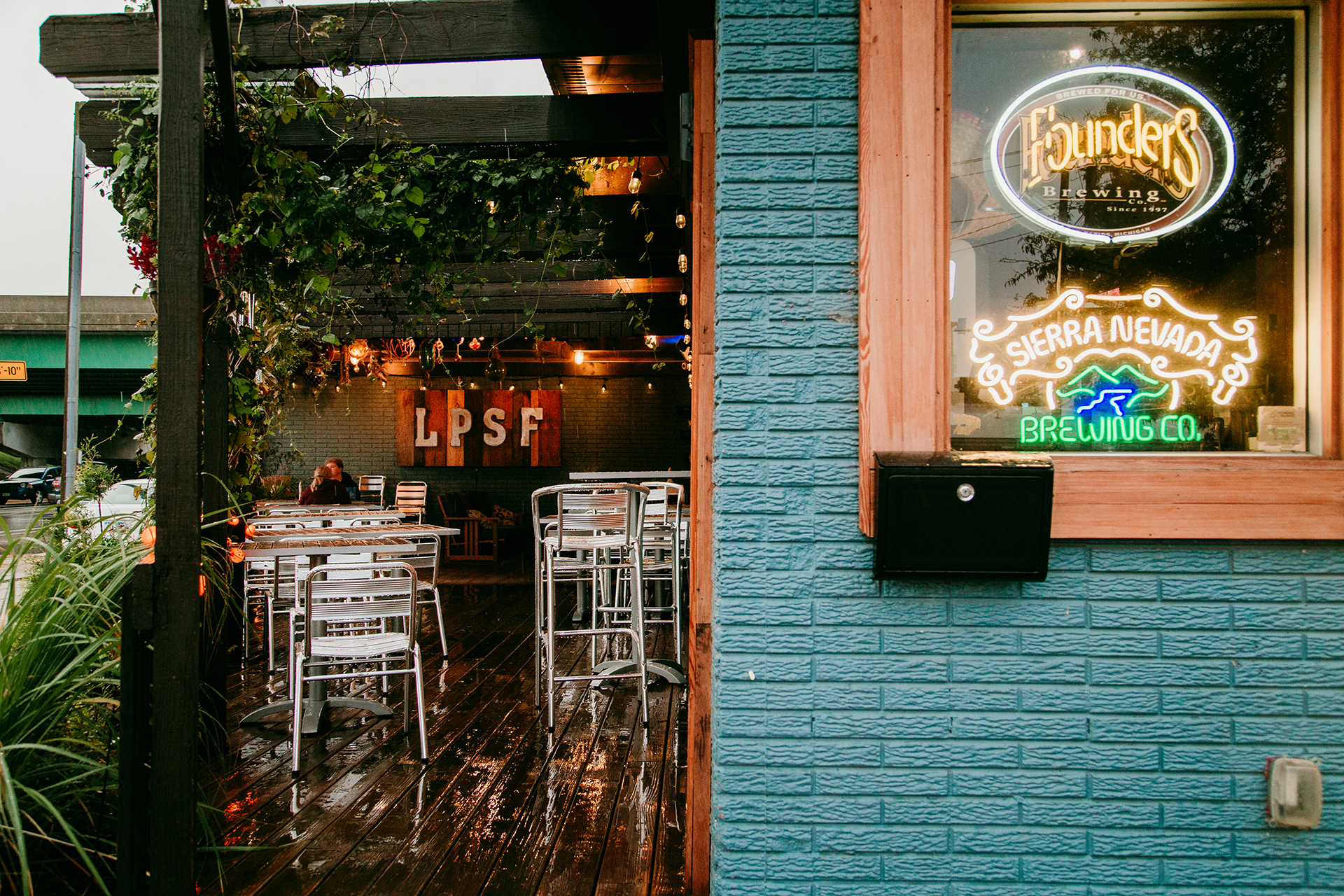 14. Quinton's Bar & Deli
With two locations, a full bar, great menu and plenty of patio season, Quinton's is a great stop no matter the size of your group!
15. Rodina
Enjoy a beautiful meal and glass of wine on this welcoming patio in the Czech Village.
You can find even more area restaurants with great seasonal patio below:
Blind Pig
Bari Italian
Bricks Bar & Grill
Cancun
Casa Las Glorias
Caucho
Clock House Brewing
Cobble Hill
Daisy's Garage
Edison's
Edith Lucille's
Farmer's Daughter's Market
Hospoda
Lebowski's Bar & Grill
Lucky's on 16th
Lu's Deli
The Map Room
Mas Margaritas
Midtown Station
Moco Game Room & Hot Dog Bar
Naso's
Napoli's
NewBo City Market Inc.
Old Neighborhood Pub
Ox Yoke Inn Restaurant
Pita's Mediterranean American Cuisine
Sag Wagon Deli & Brew
The Starlite Room
Tornado's Grub & Pub
Villa's Patio
Zeppelins
Have a place to add? Email info@tourismcedarrapids.com.