The patio dining in Cedar Rapids is expanding each year. Here are a few tried and true patios for an afternoon or evening out.
Parlor City Pub & Eatery – Possibly the most happening place in the area. At Parlor City you will always find a fun crowd of folks enjoying great food, a huge selection of craft beer and live music on the large patio space.
Iowa Brewing Co. – At this hip beer garden hangout you are likely to experience bicyclist, giant Jenga, live music and food trucks but you will ALWAYS experience national award-winning craft beer!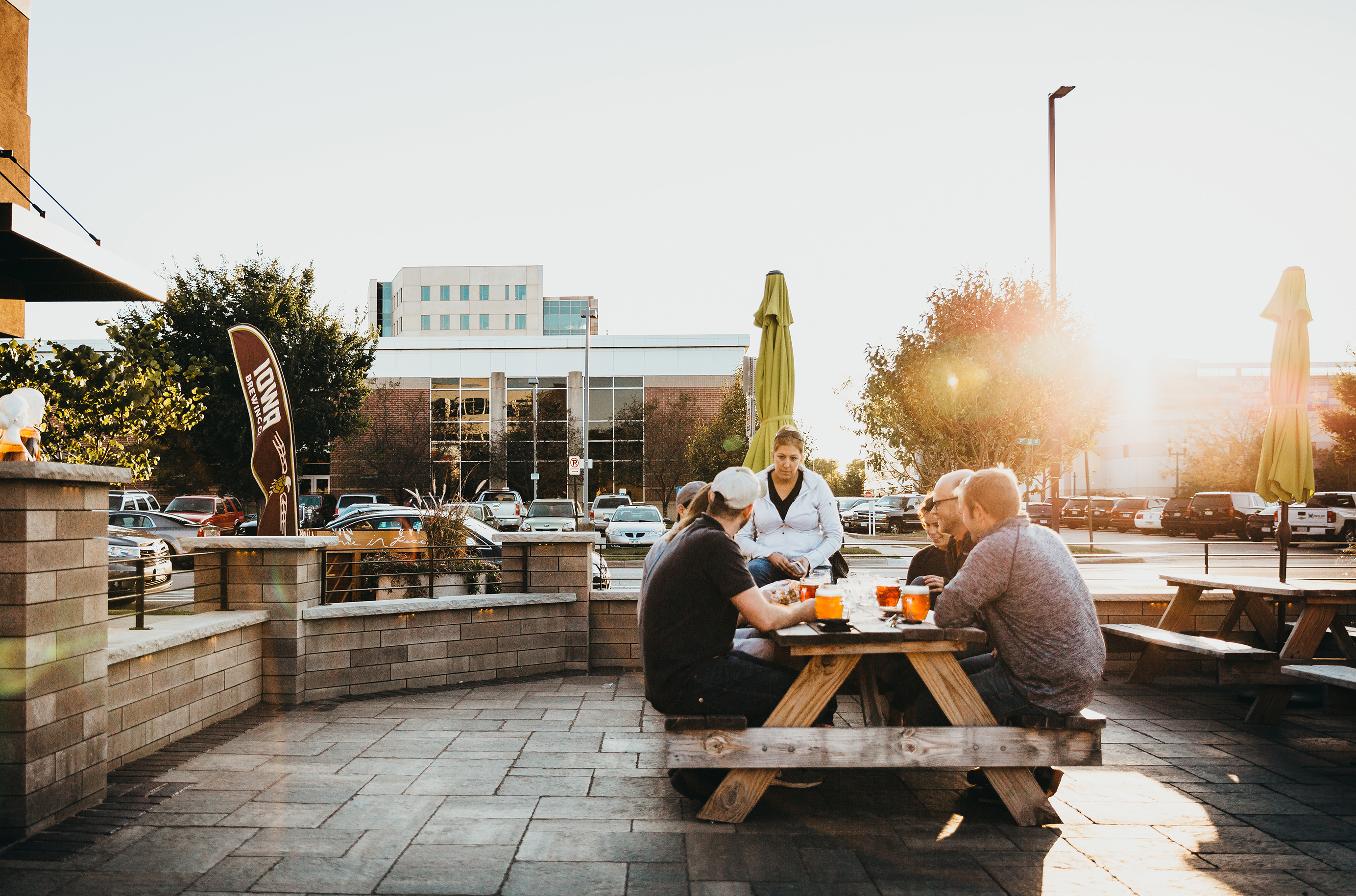 Cedar Ridge Distillery & Winery – Everything you would expect from winery and nothing you would expect to find in Iowa. There are so many outdoor seating options, all of which offer stunning views of their vineyards and none of which are far from their tasting room. Check out there newly expanded bar and cocktail offerings!
Lion Bridge Brewing Company – Bocce ball, twinkly lights strung above an ode to Czech historic decor, great food and oh yeah…gold medal award-winning craft beer!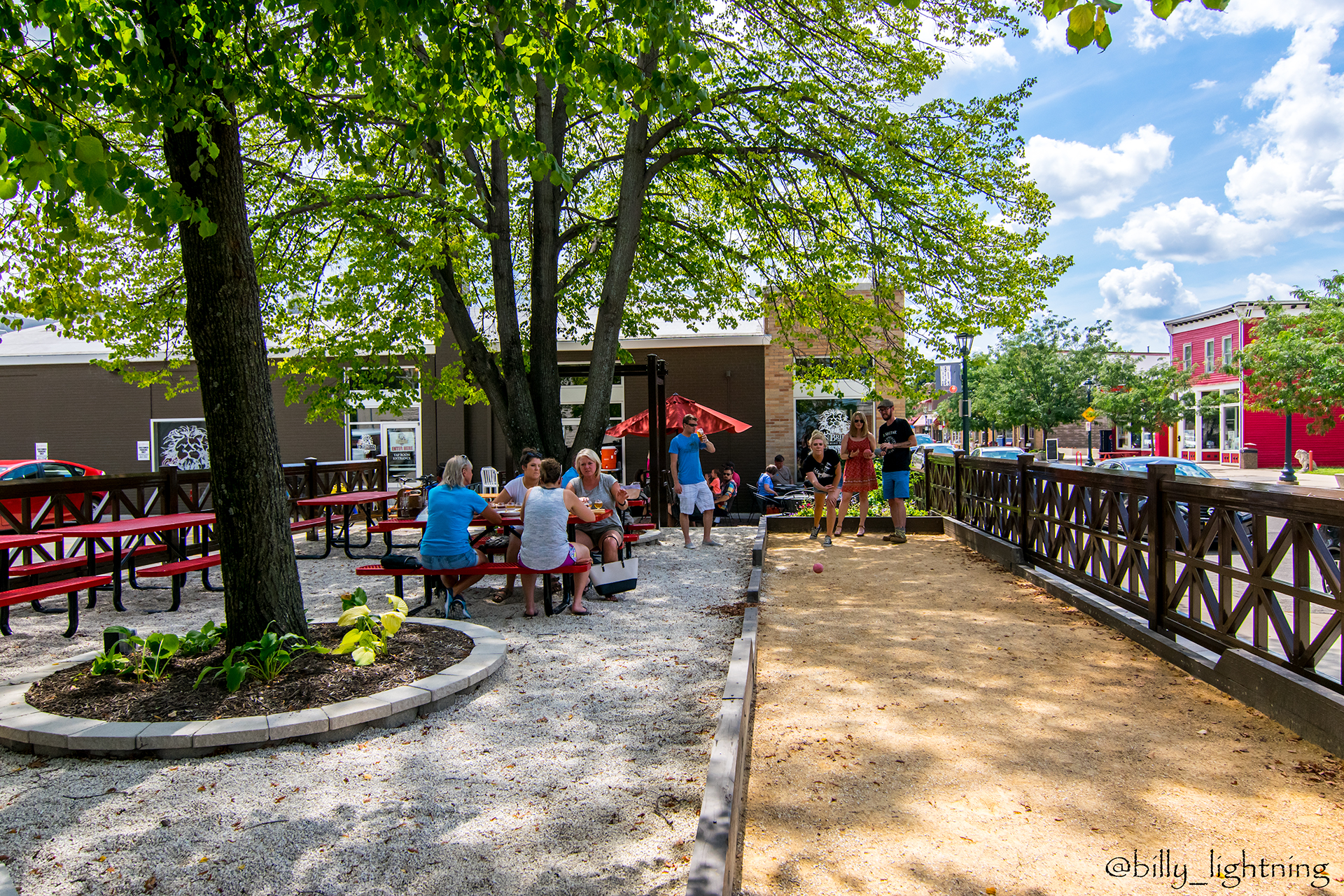 Popoli Ristorante - Enjoy the sights and sounds of the downtown Cedar Rapids riverfront on Popoli's patio.
The Local Craft Ale House - This is a great stop for bicyclists along the Cedar Valley Nature Trail and spacious for all!
Local Pour Street Food - Check out their great patio that is open throughout the year with igloos to keep you warm in the colder months.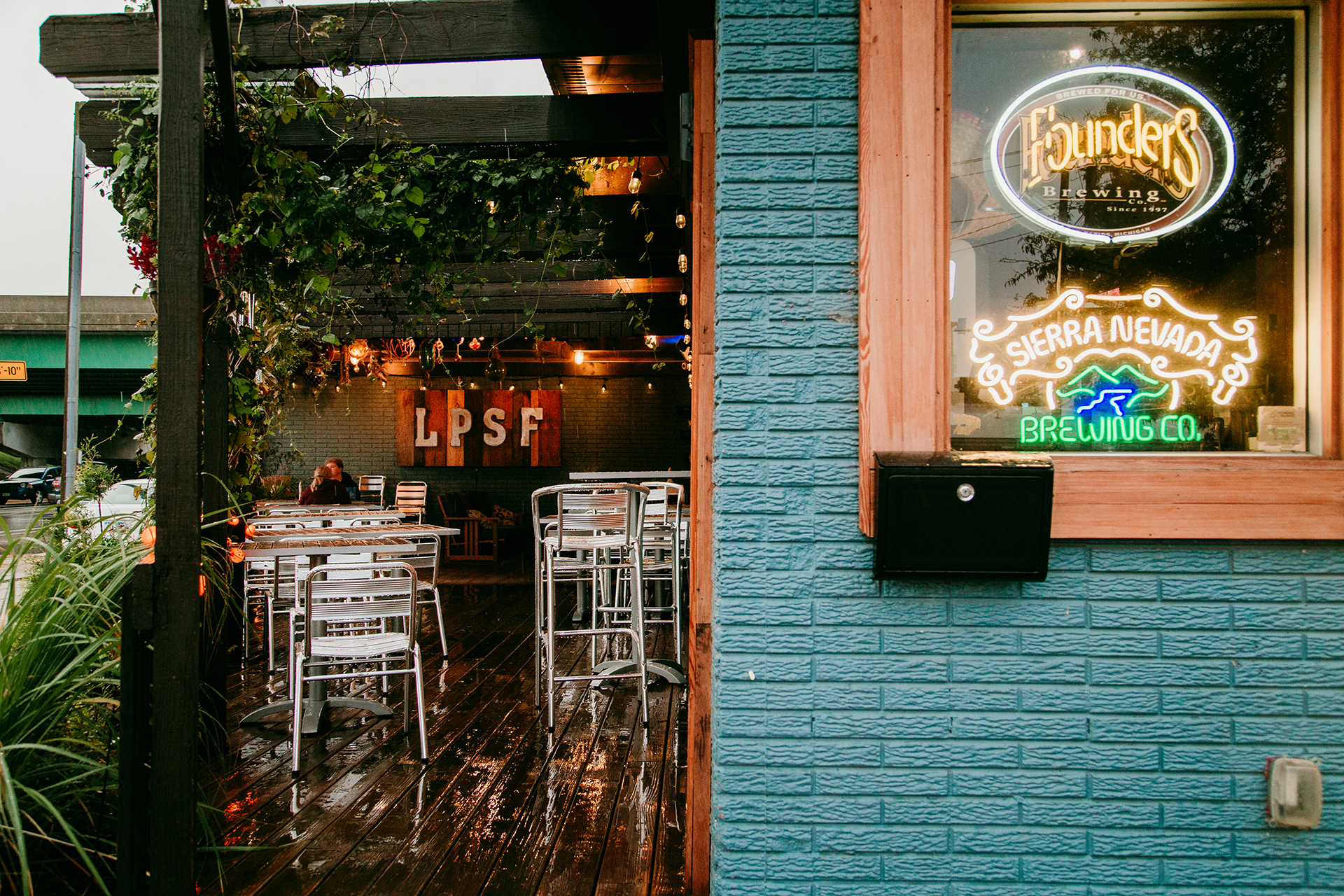 Black Sheep Social Club - The spacious patio is a great place to relax, enjoy and soak in the season.
Rodina - Enjoy a beautiful meal and glass of wine on this patio in the Czech Village.
And that's not all! Here are other area restaurants with great seasonal patios:
30Hop
Blind Pig
Bricks Bar & Grill
Butcher Block Steakhouse
Cancun
Casa Las Glorias
Caucho
Clock House Brewing
Cobble Hill
Dry Creek Brew at 100 Main
Edison's
Edith & Lucille's
Farmer's Daughter's Market
Goldfinch Tap + Eatery
Lebowski's Bar & Grill
Lucky's on 16th
Lu's Deli
The Map Room
Mas Margaritas
Moco Game Room & Hot Dog Bar
Napoli's
Nelson's Meat Market
NewBo City Market Inc.
Old Neighborhood Pub
Ox Yoke Inn Restaurant
Paradise Indian Grill
Pita's Mediterranean American Cuisine
Pizza World
Quinton's Deli
Sag Wagon Deli & Brew
Saucy Foccacia
The Starlite Room
Tornado's Grub & Pub
Urban Pie
Villa's Patio
West End Diner
Zeppelins
Photo credits: @billylightning, @stewgetsbuckets, @lizzabel