Whether you're looking for a quality bite to eat, craft beer or something fun to do, there's something for you at Quarter Barrel Arcade & Brewery.
Family Fun
This downtown brewcade is the perfect destination for date night or the entire family — kids are sure to be entertained by the arcade enjoy their dinner and drinks.
Classic Games
"We wanted a place where families can come eat, give their kids 75 cents and have some peace," said owner Chris Ellis, a self-identified "arcade nerd" who dreamed of opening a brewcade for years.
Unique Beer
Ellis learned on the job at Goose Island and Millstream before opening Quarter Barrel last year. He's one of the first certified cicerones— experts in beer— in the state, and has been known to experiment with fun and interesting flavors in the brewery. Some of his favorite brews include the "Tasteful Nude," a 15th century Dutch-style Kuitbier, and the "Black Stock" Baltic porter, named for their motorcycle company neighbor across the street.
Locally Farmed Eats
But, remember, Quarter Barrel is more than an arcade and brewery. It's also a restaurant serving house-made, from-scratch dishes with ingredients sourced from local farmers. Their specialty Neapolitan-inspired pizzas are sure to satisfy, with a variety of creative flavors such as classic Margherita to Blueberry BBQ and Crab RanGoonies. Pizza not for you? Try the sliders on house made buns.
"The food isn't just an after thought," Ellis said. "We care about food and want our menu to reflect that."
Load Up On Quarters (and Bring Your Friends)
In between bites, grab your quarters and get your game on with classic arcade games such as Pac-Man, Centipede, Donkey Kong Jr., Tron and much more. Pinball wizards are welcome to check out the wall of pinball machines with themes including Ghostbusters, Batman, The Simpsons and others.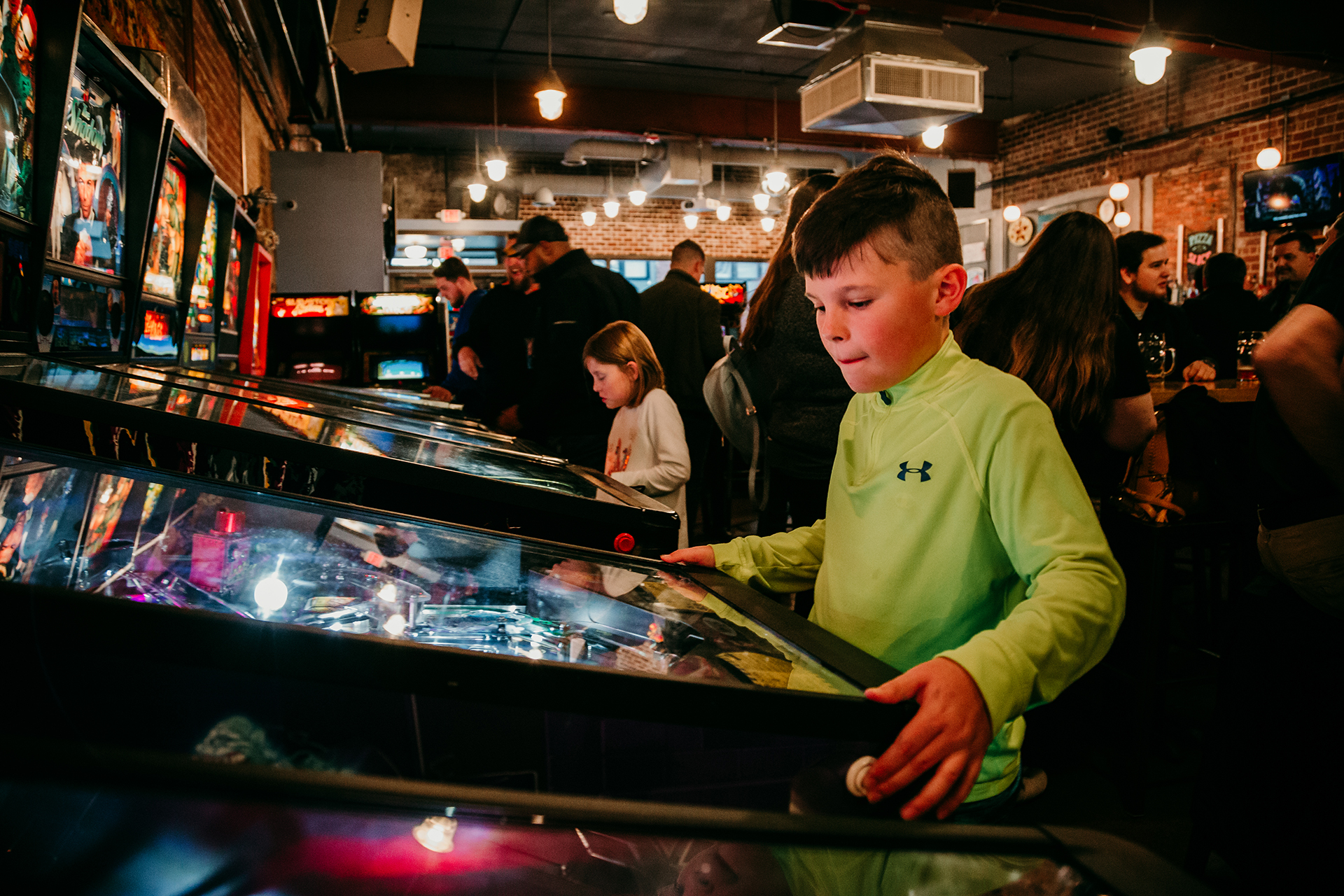 At the Quarter Barrel, food and fun go hand in hand. Check it out as a one-stop option for fun and delicious entertainment.
The Quarter Barrel Arcade & Brewery
616 2nd Ave SE, Cedar Rapids, IA 52401
319-200-4140
www.thequarterbarrel.com