There are very few people who don't have a trip to the vineyards of Napa Valley or the distilleries of Bourbon Country on their bucket list, and for good reason. However, a 15 minute drive south from Cedar Rapids will land you at Cedar Ridge Winery & Distillery where the views are on par with Napa and the whiskey keeps winning award after award! In 2017 Cedar Ridge was named Distillery of the Year by the American Distilling Institute.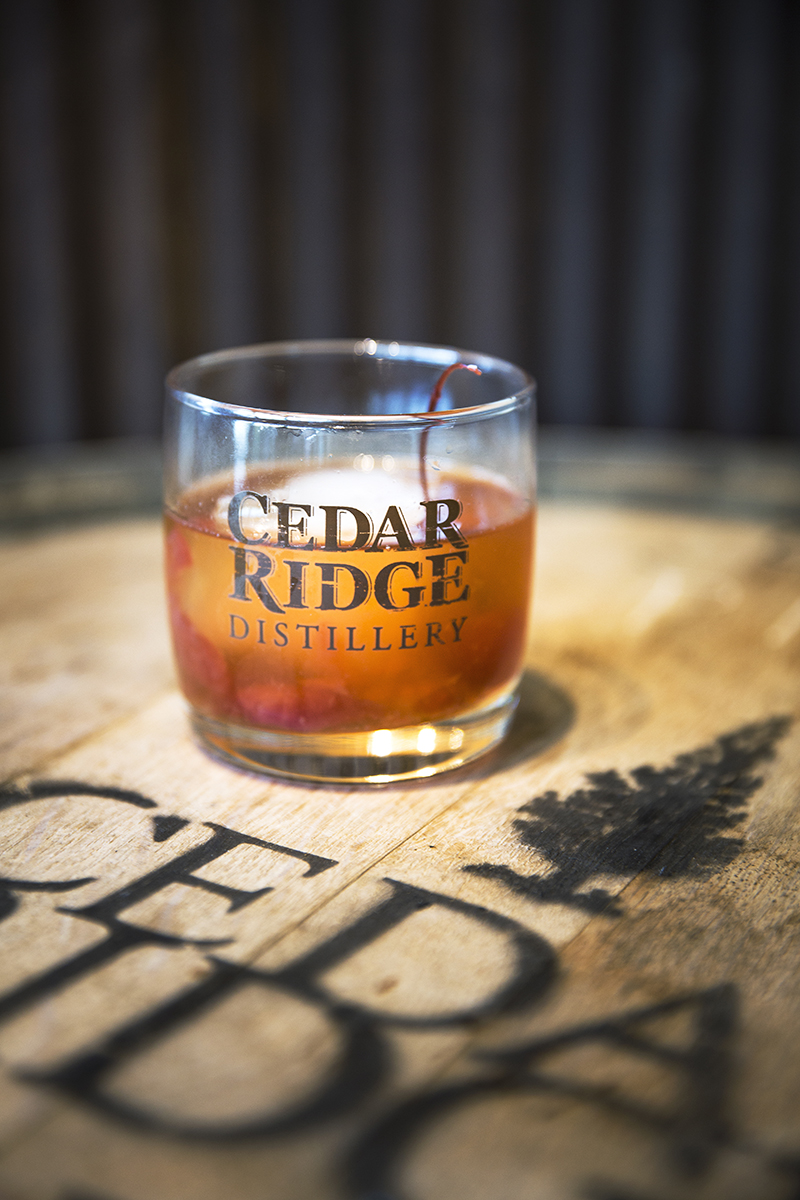 Nestled in the beautiful Swisher countryside, Cedar Ridge is the only winery/distillery in Iowa. Enjoy Cedar Ridge's award winning wines and breathtaking views of the vineyards from their multiple patios and lawn. Just inside, you will find a gorgeous tasting room where you may sample "The Best American Craft Whiskey" in the world (according to the judges at the 2016 New York World Wine & Spirits Competition) and a variety of other spirits that are distilled on site.
As if some of the best wines & spirits in the country and the best views in state aren't enough, Cedar Ridge also offers absolutely delicious food. They are famous for their wood-fired pizzas, rustic shareable plates and butcher platter featuring a variety of hand-selected local meats and cheeses.
Visitors are welcomed Wednesday through Sunday for casual dining, celebrating special occasions, tastings & tours, Sunday brunch and there is no shortage of entertainment scheduled!
Schedule a Private Tour!
$20 per person
❚ Exclusive guided wine tasting
❚ Appetizers served upon arrival
❚ A selection of our gourmet wood-fired pizzas
❚ Private tour of winery and distillery
❚ By appointment only
Events:
❚ Live Music Year-around
❚ Sunday Brunch 9-1
❚ Whiskey & Wine Pairing Dinners
❚ Annual Bourbon & Blues Fest
❚ Complementary Tastings & Tours
❚ Corporate Events
❚ Weddings
Details:
1441 Marak Road, Swisher, IA
319-857-4300
info@crdistillery.com
Hours:
MON-TUES: Closed (open 11-9 in the summer), WED-FRI: 11-9, SAT: 11-5, SUN: 9-5, SUNDAY BRUNCH: 9-1
Photos: @lizzabel