Couples Weekend
As the true heart of Eastern Iowa, Cedar Rapids is a great destination to visit.
Our All-America City has world-class arts and culture, fun festivals throughout the year, an ever-growing shopping scene, fabulous restaurants, award-winning wineries and breweries, and endless opportunities for outdoor enthusiasts. Following are just a few ways you can spend your time here!
Friday
Accommodations for All - If you have a favorite brand or are seeking out a place close to your activities, view all of our area hotels here.
Take In A Show - See what's on stage at the Paramount Theatre, located in the heart of downtown. The interior of this grand theatre has been meticulously restored and will take your breath away. Just a few blocks away the McGrath Amphitheatre on the bank of the Cedar River has shows booked all summer! Stop by the White Star Ale House after the show for a nightcap or Irish coffee.
Saturday
Delicious Bite to Eat
Kick off the day with breakfast at Parlor City Pub & Eatery. They offer a delicious breakfast menu and an incredible Bloody Mary bar.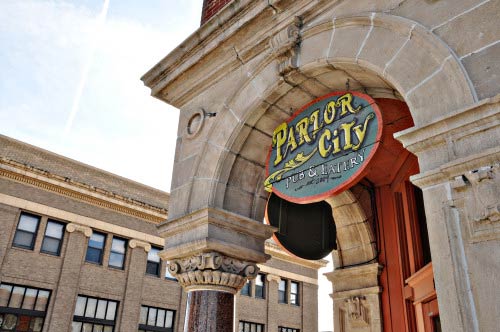 Unique Heritage
After fueling up, explore some of Cedar Rapids' premier museums. Just across the bridge from Parlor City is the National Czech & Slovak Museum & Library. You'll discover an impressive collection of Czech and Slovak artifacts as well as engaging exhibitions. Explore Cedar Rapids' unique history and our historical connection to Czech and Slovak heritage. You can easily spend an hour or so wandering through the galleries.
World-Renowned Art
Next head back across the bridge to visit the Cedar Rapids Museum of Art where you can continue your immersion in the arts. You'll find the world's largest collection of work by famed American Gothic artist and Cedar Rapids' native Grant Wood. You'll also discover diverse exhibits—like ancient Roman art and antiquities—as well as works by modern American artists throughout the museum's many galleries.
Variety of Tastes
By now you're likely thinking about lunch. There's no better place to stop than the NewBo City Market. Located in the heart of the New Bo(hemian) neighborhood, you'll be spoiled for choice by all the vendors offering hot, fresh and ready-to-eat culinary delights. From Mexican, Asian to wood-fired pizza and classic deli sandwiches, the market is like no other you've ever experienced. Check their schedule of events and live entertainment. The big lawn is the perfect gathering place as the weather warms up including Rock the Block every Friday evening.
Rich Iowa History
After lunch, make time for a stop at Brucemore, a National Historic Trust Site located just a few miles east of downtown. It is a true Eastern Iowa treasure that showcases a rich history about Cedar Rapids' residents and our city as a whole. Brucemore truly offers a Downton Abbey flavor . . . but on this side of the pond. Make sure to not only tour the mansion, but to also wander around the gardens of the full 26-acre park-like property.
Fun Sporting Events
Our beloved Cedar Rapids Kernels baseball team is another can't-miss sporting event opportunity. Their season begins in April and runs through the summer months, offering plenty of opportunities to enjoy warm evenings at the ballpark.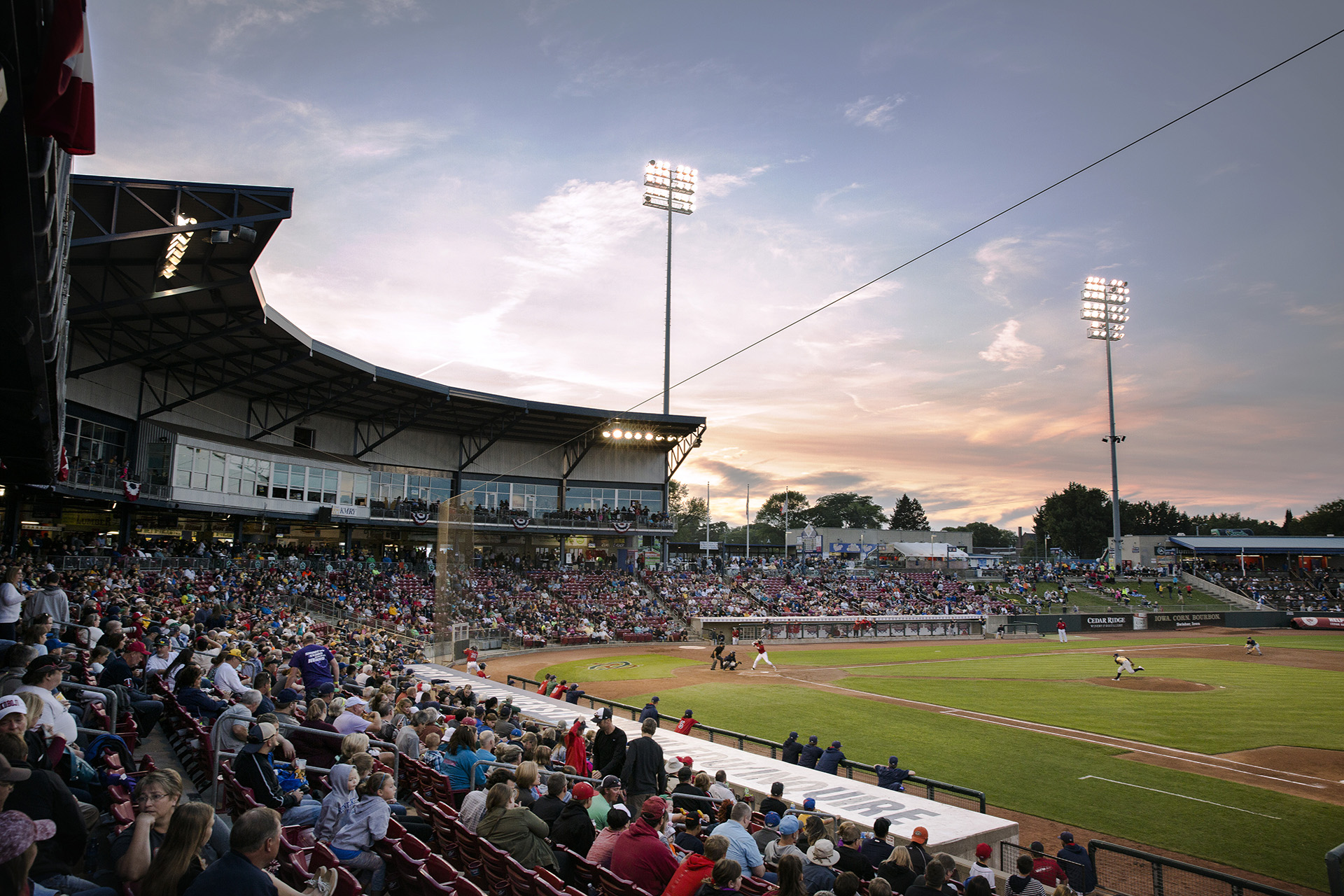 Local Brews
The Cedar Rapids area has EIGHT local breweries! View our breweries blog, complete with a map, to select a new place to discover.
Sunday
Brunch
Before you head out of town, be sure to enjoy a delicious brunch at Local Pour Street Food. This restaurant offers fun, not too fancy food and has a great patio!