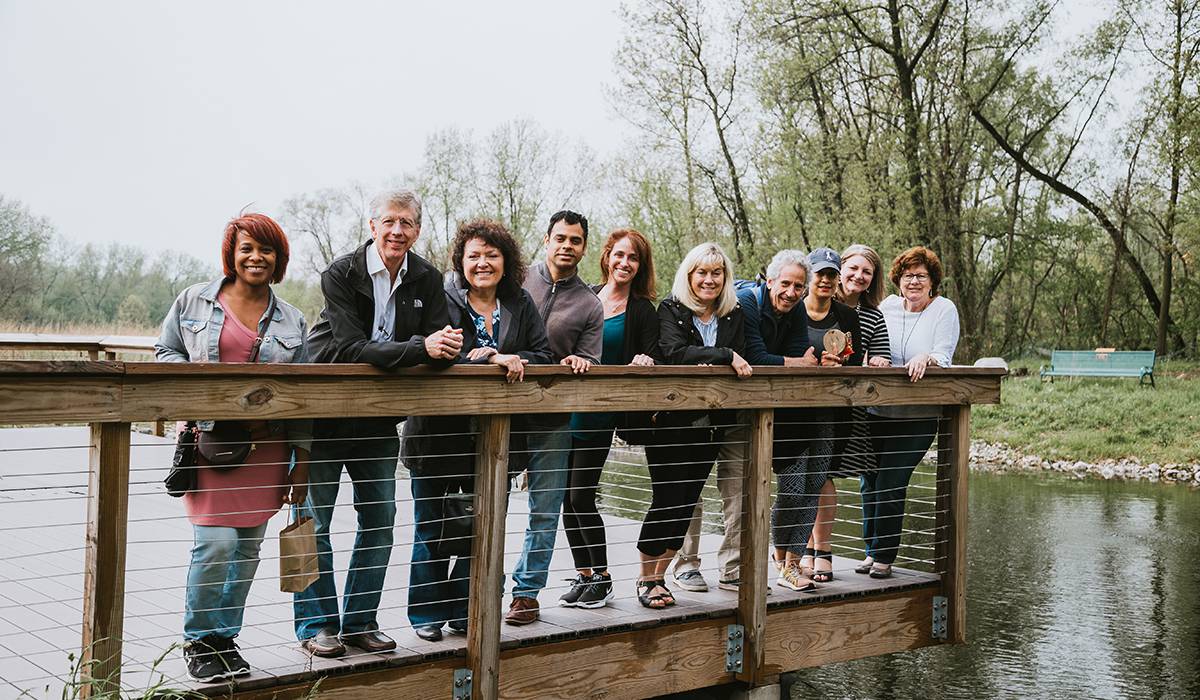 Testimonials
Don't just take our word for it, see what your fellow planners are saying about their Cedar Rapids experience!
"Cedar Rapids is a gem of a city and all your partners and colleagues were fantastic as well. The entire experience was top notch and you couldn't have planned a better FAM. Thank you for this opportunity to visit Cedar Rapids and I now have the pleasure and duty of telling my friends, family and clients about it!" - Sandrine, Meridian MEETINGS Factory, LLC, FAM (familiarization tour) Guest
"Thanks for hosting me! I really enjoyed everything you had set up for us and all the friendly people we met along the way. You did a great job showcasing most everything Cedar Rapids has to offer! It's a beautiful city and we look forward to holding one of our meetings there. We'll be in touch. Thank you!" - Gina, FAM Guest
"The agenda was jam-packed full of amazing sights and sounds, terrific food and offsite venues. I cannot image a more perfect tour of your beautiful city, especially with your amazing history and on-going changes from the devastating floods your community has endured. Everyone was so friendly, knowledgeable and helpful from beginning to end. I would love to have my group experience your city's hospitality and flair for a meeting – it was Outstanding in every aspect!" - Michelle, Lactalis American Group
"We had the tremendous opportunity to film in Cedar Rapids, Iowa and the results were incredible. The Cedar Rapids tourism board made our decision to film in this great little city a no brainer. We were introduced to so many wonderful people and locations that fit our Locavore Mission perfectly, and the results exceeded our expectations. Julie Stow guided us through the history of Cedar Rapids and gave us insight to film a wonderful tribute to the local community and culture in Eastern Iowa. Thank you for welcoming us and creating one of my favorite episodes of Locavore!" - Chef Eddie G, Locavore Media Group
Cedar Rapids hosts planners from all over the country for FAMs. If you would like to apply for the next Cedar Rapids FAM or a site tour, please contact our sales staff.