Group Tours
Below are all of the resources you need to plan your next group tour.
Step-On Guide Hotels Group Friendly Dining
Itineraries
Cultural and Culinary Delights
Delight your senses as you explore the cultural and culinary treats of Cedar Rapids!
Day One
Day Two
Come On Over-All's Tour
You've seen it... the second-most recognized painting in the world. Learn more about American Gothic and its artist, Grant Wood.
Day One
Day Two
Shop the Lincoln Highway
Discover the landscape and hidden treasures along the Lincoln Highway as you celebrate the first road across America!
Day One
Day Two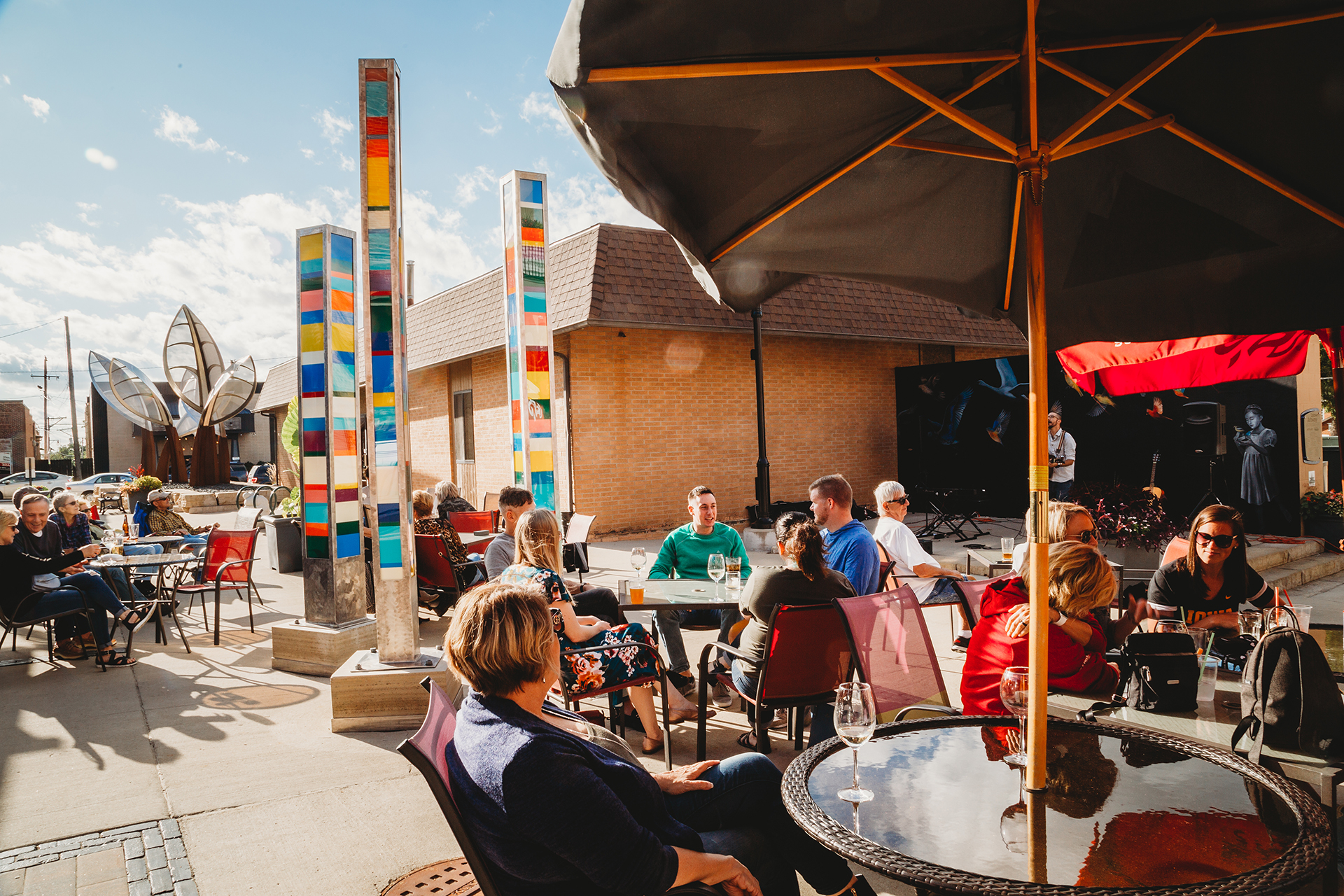 It Takes a Village
Experience the villages that help define our society in and around Cedar Rapids, Iowa, during this three-day exploration.
Day One
The Seven Villages of the Amana Colonies - contact the Amana CVB at 319-622-7622.
Day Two
The Czech Village and More
Day Three
Kalona Historical Village - contact the Kalona Chamber of Commerce at 319-656-2660.
Please reach out directly to The History Center at (319) 362-1501 or office@historycenter.org.
Please reach out directly for specific pricing, private room information, and additional information.
Downtown Cedar Rapids
The Quarter Barrel Brewery & Arcade, 319-200-4140, https://www.thequarterbarrel.com/
White Star Ale House, 319-362-2000, https://whitestaralehouse.com/
Black Sheep Social Club, 319-200-7070, https://www.iamtheblacksheep.com/
NE Cedar Rapids
Biaggi's, 319-393-6593, https://biaggis.com/locations/cedar-rapids/
Granite City, 319-395-7500, https://www.gcfb.com/location/cedar-rapids-iowa/
Czech Village / NewBo District
Parlor City Pub & Eatery (sit down for up to 77), 319-247-0000, http://www.parlorcitypub.com/
NewBo City Market (open Thursday - Sunday), 319-200-4050, https://www.newbocitymarket.org/
National Czech & Slovak Museum & Library (ask about an authentic Czech inspired meal),319-362-8500, https://www.ncsml.org/
Marion
Bistro 3 Nineteen, 319-363-0500, https://www.bistro3nineteen.com/
Surrounding Area
Cedar Ridge Winery & Distillery, 319-857-4300, crwine.com
Ox Yoke Inn, 319-622-3441, oxyokeinn.com